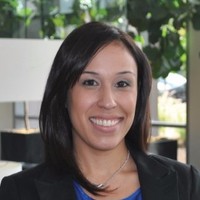 Erika Mercedes Gonzalez
Sr. Director, Global Head of D&I, Audible
Erika Mercedes (She/Her/Ella) is a passionate leader who has dedicated her career to make workplaces more equitable and inclusive. She has recently served as the Head of Spectrum and Belonging at Audible, Inc., where she was responsible for leading the creation and implementation of the organization's global diversity, equity, and inclusion strategy, program development, and deployment. She worked closely with senior management to develop, deliver, and promote innovative practices, establish metrics and benchmarks, and create the roadmap that supports Audible's ability to empower, engage, and unlock the potential of global talent.
Erika has a diverse background in Marketing, Procurement, and e-Commerce. Before joining Audible, she spent seven years at Wyndham Worldwide in various positions across business units and leading diversity and inclusion initiatives. Formerly, Erika has held roles as an analyst and manager at Wakefern Food Corporation and Liberty Mutual Insurance Company. She is an active participant in nonprofit organizations. She has served as a board member for Prospanica (National Society of Hispanic MBAs)- New Jersey chapter, Morris County Diversity and Inclusion Committee chair for the Society for Human Resource Management, volunteer for the Big Brothers Big Sisters program, and serves as a mentor in her community for young professionals. She has also been recognized as a HACR Young Hispanic Corporate Achiever™ from the Hispanic Association on Corporate Responsibility.
Erika is a graduate of The College of New Jersey, where she received a BS in Business Administration Marketing and later obtained an MBA in Healthcare Administration from Seton Hall University. She also completed the Executive Education for Sustainability Leadership at Harvard T.H. Chan School of Public Health. Erika currently resides in New Jersey with her husband, Enmanuel, and their sons, Adrian and Erik.