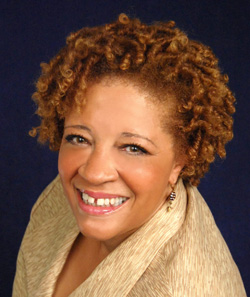 Willa Edgerton-Chisler
CEO Symphony Strategies
Orchestrate Your Vision!© is the mantra of Willa Edgerton-Chisler, the founder and designer of Symphony Strategies©, a division of her certified (MWBE) firm, Symphony Coaching, LLC., which has served a diverse portfolio of clients in the private, not-for-profit and government sectors to include the State of NJ Judiciary, Sodexo, NJIT University, Chubb, Dress for Success Northern NJ, Elsevier, NJ Small Business Development Center and ADP. Willa is a thought leader and diversity and inclusion champion, bringing over 20 years of Fortune 500 leadership experience, supporting sales, operations, client services, corporate staff roles, and leading employee business groups.
Willa collaborates with executives and leaders, helping them master transition, change, own and implement their signature leadership presence, and lead with inclusivity. A seasoned facilitator of Diversity and Inclusion workshops, an effective truth-teller and partner, Willa provides a multidisciplinary approach needed to understand, empathize, and engage; supports her clients' challenges and orchestrates their efficacy towards embodying a culture of inclusion and equity, professionally and personally. Clients find her trademark style "straightforward, authentic, creative, transparent, thoughtful, passionate, strength-based and people-focused."
Celebrating her 16th year as an International Coach Federation Credentialed Coach Willa holds additional credentials and certifications in Emotional Intelligence, and Diversity & Inclusion Management from Rutgers University, Fairleigh Dickinson University, Emotional Intelligence and Diversity Institute, and American University. She did her undergraduate work in psychology at Upsala College and is a graduate of the NTL Institute Diversity Practitioner Certification Program.
Acclaimed business professional, Willa was recognized as the 2019 ATHENA® Leader , and 2019 recipient of the Dr. Martin Luther King Service Award. She is the 2016 Shirley Chisholm Business Leader awarded by Lt. Governor, Shelia Oliver, Best 50 Women in Business in 2012 by NJBIZ, 2011 Garden State Woman of the Year-Diversity, 2008 U.S. SBA Region II & NJ Minority Business Champion and recognized in 2008, 2010, 2015, and 2019 by the State of NJ Senate and General Assembly Joint Legislative Resolution for her diverse body of work, leadership, and contributions.
Willa is a member of the African American Chamber of Commerce NJ, National Council of Negro Women, and serves as Director of Diversity, Equity, and Inclusion on the NJ Chapter Board of International Coach Federation. Previously she served on the advisory boards for the NJ Small Business Development Center - Rutgers-Newark, , public policy committee member of National Coalition of 100 Black Women, Inc. Bergen/Passaic NJ chapter, and NJ Association Women Business Owners State President Emerita .
A born and raised 'Newark Jersey Girl' Willa lives in Northern New Jersey with her best friend and husband, U.S. Marine Sgt., Veteran, Lawrence Chisler and beloved Havapoo, Spike Idris.