WTR Advisory Board
WTR's Advisory Board is composed of highly accomplished industry leaders who hold significant experience in the areas of Leadership Development, Diversity, Equity & Inclusion, Inter-Cultural Development and Higher Education. The Board provides strategic insight and counsel to ensure that WTR is leading industry best practices and transforming the HR space with data-driven and technology-enabled workforce solutions.
WTR Advantage:
Provide "wise counsel" on issues raised by the executive leadership team
Provide unbiased insights and ideas from a third point-of-view
Encourage the exploration of new business ideas that align with core competencies
Encourage governance framework that enables sustainable growth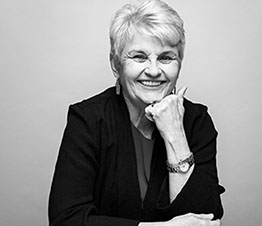 Dr. Glenda H. Ballard
Dean, School of Human Development & Education, St. Edward's University
The mission of St. Edward's University focuses on providing students with a quality education that meets the students where they are and prepares them for a globally-diverse, technologically-adept, and culturally-responsive future. With over 13 years as an academic dean and decades in academia, Dr. Ballard understands higher education from both a theoretical and a practitioner focus. Her expertise connects the intersections of higher education, private industry, and non-profit sectors. Her knowledge and expertise encompass Community College, University-Based Programs, Adult Education, Experiential Learning, and Professional Development and Training. Glenda holds a doctorate from Virginia Tech University, and a bachelor and master's degree from the Texas A&M University System. Awards include: Council of Deans of Education Leadership Award in recognition of her Outstanding Leadership, the Joyce Hardin Service Award from TACTE, Four States Living Magazine's Distinguished Woman Nominee, Board Member of the Year for Bowie-Travis Literacy Council, and Administrator and Faculty Member of the Year at the Texas A&M University System. Glenda's contributions in leadership include: Current President of the Texas Association of College of Teacher Education (statewide organization for education deans in the state), President-Elect of the Consortium of State Organizations for Texas Teacher Educators, Advisory Board Member of E-3 Alliance of Austin, and most recently, Leadership Austin Emerge Class of 2019.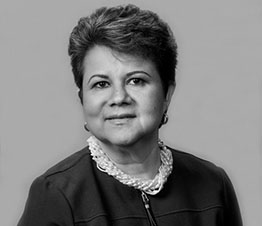 Rita Mitjans
Chief Diversity & Corporate Social Responsibility Officer, ADP, Retired
Rita's diverse background includes having served as Chief Diversity & Corporate Social Responsibility Officer for ADP. She developed ADP's global diversity, inclusion, and corporate social responsibility strategy, including establishing metrics and integrating the company's talent processes and policies with industry-leading diversity, equity, and inclusion practices. She repositioned employee resource groups as Business Resource Groups, growing membership by more than triple to over 12,000 associates, and establishing a clear linkage with the company's human capital management strategy. Under her leadership, ADP achieved significant increases in women and minorities in executive leadership and a top 3 industry ranking for diversity. Rita led the realignment of ADP Foundation grants with the company's corporate social responsibility priorities, resulting in a 300% increase in employee giving, and a 40% increase in scholarships and grants to diversity-focused institutions. Rita also developed the company's sustainability program, including publishing the company's first Corporate Social Responsibility Annual Report and improving the company's rankings with sustainability rating agency such as CDP, ISS and MSCI. She also introduced a new global rewards and recognition platform that resulted in improved associate engagement and more than 90% of the employee population receiving regular peer recognition for their work. Prior to this role, Rita held senior leadership positions in marketing, strategy, and business development at ADP, Deutsche Bank, and Bankers Trust. Rita holds a master's degree from Harvard Business School and a bachelor's degree, summa cum laude, from St. John's University. Rita was named a Top Executive in Diversity by Black Enterprise® in 2015, 2016, 2017 and 2018.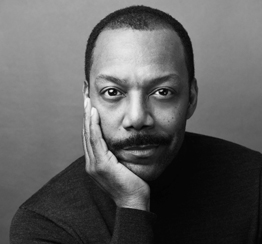 T. Oliver Reid
Award-winning Broadway Actor & Founder of the Black Theatre Coalition
T. Oliver Reid has spent the past 20 years working on Broadway (Hadestown; Once On This Island; Sunset Boulevard; After Midnight; Sister Act; Mary Poppins; The Wedding Singer; Chicago; La Cage Aux Folles; Never Gonna Dance; Thoroughly Modern Millie; Follies; Kiss Me, Kate) which has garnered more than 20 Tony Awards from the American Theatre Wing's Tony Awards. He is also an accomplished cabaret artist and multiple award winner for his solo show, "Drop Me Off in Harlem" which he directed, wrote and starred in. He has produced and directed concerts for Feinstein's 54 Below and continues to work in film and television. He is on the faculty at NYU-Tisch's Graduate Acting Program and the Columbia University School of the Arts' Graduate Acting program. He sits on the Board of Visitors for the University of North Carolina School of the Arts. He is currently starring in the critically acclaimed and Tony Award-winning, Hadestown on Broadway. In the spring of 2020, Mr. Reid co-founded the Black Theatre Coalition with the mission of building a sustainable ethical roadmap that will increase employment opportunities for black theatre professionals, who currently make up less than 1% of the workforce.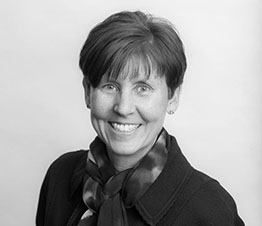 Dr. Kristin S. Walle
SVP and General Manager, ADP
Kristin's experience encompasses financial, strategic, and risk with global responsibilities for the past 18 years at Automatic Data Processing (ADP). In this role she oversees $2T of financial transactions, 700 international associates, $140M in expenses, and $100M in new client implementations annually. Her responsibilities extend beyond the global financial operations to include shared services for the compliance solutions division. This includes the client experience, implementation, partner alliance, and program management/lean six sigma operations across seven product lines. Beyond her corporate role, Kristin teaches leadership courses and devotes significant time to the development of leaders through formal mentoring and coaching engagements. Kristin holds a doctorate in organizational leadership and an MBA in finance from Pepperdine University. She also holds a Microsoft greenbelt and has received executive education: Women on Boards from Yale University and executive education: Digital Business Strategy: Harnessing our Digital Future from MIT.