SERIES II SESSION 4:
Exploring the Dimension of Diversity Through Data and People:
A Focus on LGBTQ+
Date: Jun 10, 2021, 11:00 am – 12:00 pm EST
Since the 1960s, organizations have been reporting data on race and gender via the EEOC and AAP to help drive informed decisions and set policy. We display data in a binary way – black or white, male or female, gay or straight, old or young, wealthy or poor. Yet today, we talk about living in the "age of data." We may know how many blacks or women under the age of 23 live in a particular country, but there is a lot more that shapes diversity. Even with the concept of intersectionality, which describes two-dimensions, such as black and female, it is not easy to find research and data. It is nearly impossible to find data once the dimensions of diversity become even more complicated, such as black and female and gay and GenY.
Join us for JUSTWise Talk Series II that explores the framework for discussing and measuring people's complex multi-dimensions today. If we do not have the framework, how are corporations and policy setters creating fact-based and data-based policies and programs? And how do we ensure that the people with converging dimensions are being represented and understood?
In this session, we will have an interactive discussion with LGBTQ+ diversity & equity thought leaders to focus on how the LGBTQ+ community should be counted so that data best represents the rainbow of differences, gain their perspectives on the definition of diversity, and the impact of data on policy and programs.
We will:
Debate how the "gay/straight" label translates into the meaning of LGBTQ+ descriptors
Explore how data represents, or not, the complexity within the LGBTQ+ community; and why it matters
Discuss why the diversity within the LGBTQ+ community may confuse would-be allies
Share approaches to increase LGBTQ+ participation in the so-called "mainstream"
Featured Speakers: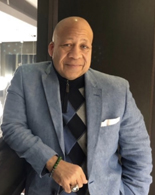 Victor Simmons
Vice President, HR and Head of DE&I, Ace Hotel Group
Victor has lead HR teams in mid-sized to large mixed-use multi-property hotels and resorts for global hotel companies. He has implemented and maintained a successful leadership strategy that has improved employee satisfaction and improved retention each year. Victor is deeply engaged in all facets of the employee experience while being an operations-minded business partner.

Victor's current role is the Vice President of Human Resources and Head of Diversity, Equity & Inclusion for Atelier Ace, a leading player in lifestyle hospitality brands. He was recently brought on to implement and execute HR and DEI strategy and structure encompassing employees spread across hotels in major U.S. cities and Japan while expanding into new destinations to be announced soon.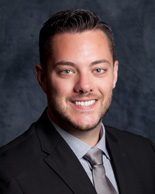 Ryan A. H. Weyandt
CEO, LGBTQ+ Real Estate Alliance
Ryan is passionate about people, the people he works with, the people he works for, the community he works in, and the people around him. He identifies as an agent for and advocates diversity, equity, and inclusion and is passionate about organizational change and development. Ryan takes on life with the belief that the grass is greener where you water it. He feels blessed to have grown up in an environment where he was enabled to be who he was but encouraged to act ethically, morally, and somewhat through all aspects of life. These conditions imprinted a strong foundation of principles onto him to form a vision of what he believes is possible in life. His journey is reflective of that; his adventures to come are guided by that. Ryan approaches life with full ownership. He believes that to get everything out of a situation, you need to own it and participate. Aside from listed credentials, he is most proud of the recommendations he has received from his peers and mentors, which can be found on his LinkedIn profile.

Ryan served nearly a decade in the lending and financial services industry, most of which as a Private Mortgage Banker and Loan Officer with Wells Fargo and, most recently, a Loan Officer with U.S. Bank in the Twin Cities. He also launched RAW Insight, an organizational development consulting firm. Before his lending career, Ryan held various senior roles with firms in operations and event management. He has served on the Minnesota Realtors Diversity and Inclusion Committee and previously led the NAGLREP Foundation, along with being a past-President of that organization's Minneapolis chapter for multiple years. The University of St. Thomas grad completed his Masters' work in Organizational Leadership from St. Catherine University.

Ryan is happily married to his husband, Michael, since New Year's Eve 2019/2020. They live in St. Paul, Minnesota but enjoy traveling to the extent their schedules allow.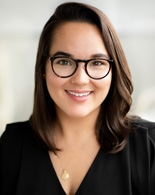 Sabrina Gill Kent
SVP, National LGBT Chamber of Commerce (NGLCC)
As Senior Vice President at the National LGBT Chamber of Commerce (NGLCC), Sabrina Kent serves as a member of NGLCC's Executive Leadership and supports the efforts of its Board of Directors in advocating for the economic empowerment of LGBT-owned businesses both within the U.S. and globally. Sabrina's work focuses on strategic projects across the organization, and she leads the NGLCC Internship Program, having served as the Meetings & Education Intern during her undergraduate career. Sabrina oversees NGLCC's Supplier Diversity Initiative and New York operations. She is also a member of the NGLCC Global Team, focusing on the division's growing work in India.

In January 2019, Sabrina was recognized by Business Equality Magazine as a Top 40 LGBT Leader Under 40 and was named to the Board of Directors of Q Street, and an organization focused on supporting LGBT advocates and lobbyists in Washington, DC. In June 2020, Sabrina was named to the inaugural Crain's New York Business list of Notable LGBTQ Leaders & Executives. Sabrina was welcomed back to Team NGLCC in May 2015 after receiving her B.A. in Philosophy and Sexuality, Women's & Gender Studies from Rollins College in Winter Park, Florida, where her interest in LGBT advocacy work collided with her campus involvement and courses of study.

Sabrina was named the 2014 Sojourner Truth Awardee for Combined Academic and Activist work by the Rollins College Sexuality, Women's & Gender Studies Executive Committee, and served as Editor-in-Chief of The Independent magazine, a 2015 Columbia Press Association Gold Crown Award recipient.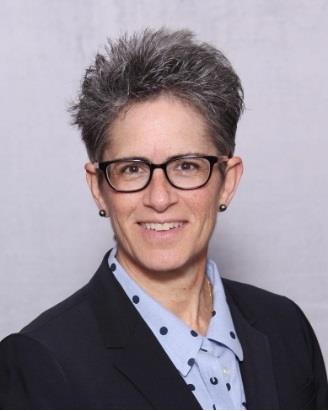 Panel Moderator
Patricia A. Lee
President & Founder, P.A.L. Coaching & Consulting
Patricia A. (Patti) Lee is President & Founder, P.A.L. Coaching & Consulting, dedicated to driving performance through engagement. Specifically,
Coaching of hi-potentials, diverse talent, and teams to achieve top performance and potential, and through career transitions.
Providing high-impact solutions in human resources, organizational effectiveness, learning & leadership development, diversity & inclusion, change, and culture.
Ms. Lee has more than 25 years of values-based progressive global human resources experience. Most recently, she served as executive vice president, global learning & development, and chief social responsibility officer for Wyndham Hotels & Resorts, where she was responsible for team member and franchisee learning, business transformation, and events management, as well as the evaluation and fulfillment of global talent management strategies. She worked closely with senior management to develop, deliver, and promote "next" practices, diversity and inclusion, leadership coaching, people development, training, and performance management while focusing on building an award-winning culture. Ms. Lee has also been responsible for team member engagement, analytics, philanthropy, merger and right-sizing activities, sustainability, and succession planning, among many other initiatives focused on productivity and engagement.
Prior to that, she served as senior vice president, human resources, and chief diversity officer for Wyndham Worldwide, where she was responsible for corporate human resources, enterprise human resources strategy, talent acquisition, leadership education, organizational effectiveness, and diversity & inclusion, garnering the #24 spot in DiversityInc listing. Prior to this role, she was vice president, organizational effectiveness at RCI, another Wyndham company, where she championed "Topgrading," aligning talent with business imperatives. Prior to joining RCI, Ms. Lee served as vice president, human resources for Liberty Travel and GOGO Worldwide Vacations Inc, where she obtained proven results in the areas of organizational capability, learning & development, and employee relations. In addition, Ms. Lee spent 12 years at Unilever Bestfoods North America, where she held various human resources positions, including human resources, organizational capability, staffing, training and development, and compensation. She began her career with KPMG Peat Marwick.
Ms. Lee is a member of N.J. State Advisory Board of Education at Rutgers University and serves on the Board of Trustees at NewBridge Services, Inc. leading their Governance Committee. As a former Board Member and Board President for Jersey Battered Women's Services (JBWS), she is now serving in an advisory capacity for JBWS after raising more than $1.2M in less than six months for their capital campaign. She was a member of both the International Tourism Partnership and the Morris County Chamber of Commerce, serving on the Board of Directors.
A recognized expert, Ms. Lee has been a featured speaker in Hotel Management News ("View From the Top: 2020 Vision on Leadership", 4/2020) and named one of the Most Influential Women of the Year, 2018 and 2019. She delivered the commencement address as the Keynote for Rutgers University, School of HR Management & Labor Relations, Piscataway, NJ celebrating the 25th graduating class in 2019. She has received the Humanitarian of the Year Award from JBWS, Exemplary Leadership from Morris County, and the Most Distinguished Service Award from The Senate and General Assembly of NJ.
Ms. Lee holds a Bachelor's degree in Classics from Lehigh University in Bethlehem, Pa. and a Master's degree in Human Resource Management and Labor Relations from Rutgers University in New Brunswick, N.J. She also received executive Master's degrees from Rutgers University and Wharton School of Business in Philadelphia, Pa. A New Jersey native, Ms. Lee lives in West Caldwell with her wife of 30 years, Marie, and their rescue cat Nikki.