"See me…I see You": Unlocking the potential of the 'Global Majority'
Emotional intelligence and the related competencies must be informed by CQ and by an understanding of DEI to relate and lead most effectively in the diverse contexts of the modern workplace.
Session goals / approach:
Goal- Understand by way of personal stories how EQ undergirds and is informed by both an understanding of DEI and cultural competencies.

Takeaways:

Reframe global majority
Advance EQ informed by DEI
Advance EQ informed by CQ
Featured Speakers: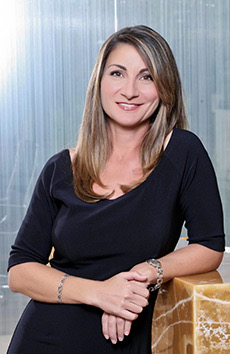 Kendice Briggs
SVP of Human Resources, UNIFY Financial
For more than 25 years, Kendice Briggs has provided valuable leadership to organizations in the financial services, retail, and entertainment sectors, leveraging her role in Human Resources to build, refine and redefine corporate culture in some of the most recognizable companies in the world.

Beginning with her extensive experience in the financial services sector, Ms. Briggs' led the HR function at Downey Savings & Loan Association (now U.S. Bank), she oversaw a team of more than 20 for the $14 Billion financial institution. Ms. Briggs helped to grow the branch infrastructure from 42 branches to over 185 retail bank offices.

In 2008 she joined Westfield Corp., one of the world's leading shopping center companies with more than $17 Billion in revenue. Leading the HR function at Westfield, Ms. Briggs oversaw all recruitment, employee relations, benefits administration and compliance initiatives for the company's U.S. corporate division and devised and implemented key programs in the organization's extensive field operation.

In 2010 one of Ms. Briggs' most challenging roles so far has been her position as Senior Vice President of Human Resources at Playboy Enterprises, Inc., a brand with more than 97% unaided global awareness, businesses in virtually every corner of the world, and a continually evolving organizational structure.

In 2017 Ms. Briggs leveraged her knowledge and years of expertise in the area of human capital management and opened her own HR consulting service and was able to help numerous clients ranging from entertainment and media firms to non-profit foundations.

Currently Ms. Briggs is the SVP of Human Resources for UNIFY Financial, a $3 Billion financial institution that operates in over 17 states. In addition to overseeing HR, payroll, recruiting and benefits, Ms. Briggs also oversees the facilities function that encompasses all branches and operation centers.

She holds a Bachelor of Arts in Psychology from the University of California, Los Angeles and is currently completing a dual master's degree in Legal Studies and Dispute Resolution from Pepperdine Caruso School of Law.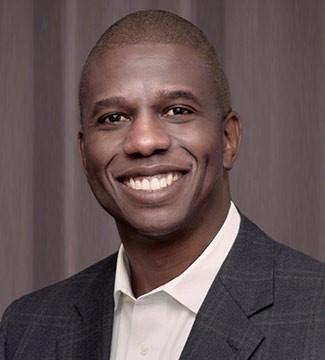 Mark A. Tribbitt, Ph.D.
Associate Professor
Dr. Mark A. Tribbitt is an associate professor of strategic management at Pepperdine University. He comes to academia with more than 15 years of experience within the financial services industry. During that time Mark, held a variety of management leadership positions in retail, commercial and wholesale banking.

Mark earned his Ph.D. in Strategic Management from Drexel University, an MBA from Villanova University, and a B.S. in Finance from the University of Delaware. His teaching focuses on strategic management, entrepreneurship, and management of technology and innovation. Mark's primary research interest deals with the intersection of corporate governance and corporate entrepreneurship.

In addition to teaching and research, Mark has consulted a number of organizations in strategic direction, business model development and operations management. He is also a corporate coach and advisor assisting executives in enhancing their leadership and strategic thinking skills.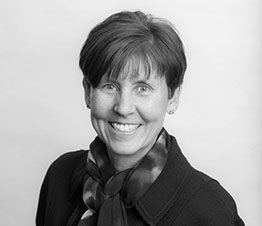 Panel Moderator
Dr. Kristin S. Walle
SVP and General Manager, ADP
Kristin's experience encompasses financial, strategic, and risk with global responsibilities for the past 18 years at Automatic Data Processing (ADP). In this role she oversees $2T of financial transactions, 700 international associates, $140M in expenses, and $100M in new client implementations annually. Her responsibilities extend beyond the global financial operations to include shared services for the compliance solutions division. This includes the client experience, implementation, partner alliance, and program management/lean six sigma operations across seven product lines. Beyond her corporate role, Kristin teaches leadership courses and devotes significant time to the development of leaders through formal mentoring and coaching engagements. Kristin holds a doctorate in organizational leadership and an MBA in finance from Pepperdine University. She also holds a Microsoft greenbelt and has received executive education: Women on Boards from Yale University and executive education: Digital Business Strategy: Harnessing our Digital Future from MIT.