GoWorldWise™
GoWorldWise is a digital learning experience with a fully configurable dashboard that improves intercultural collaboration for the Employee, Manager and Leader.
GoWorldWise continuously updates you on local conditions, wherever it is that you do business in 200 countries and thousands of cities within them.
Who Can Benefit and How
HR Community
Building global culture
Facilitating leader and team effectiveness sessions for global teams
Conflict identification and resolution
Associates Exploring Global Experiences
Build global mindset
Assess readiness and development gaps for global roles and assignments
Global Leaders and Teams
Individual effectiveness
Team effectiveness sessions
New team assimilations
New leader assimilations
International Assignees
Cultural Integration and onboarding
Family support
New leader assimilations
WTR Advantage:
GoWorldWise™
Scalable
Socializable
Sustainable
Personalized
Self-paced
On-line end-to-end learning
Unique Features
Live data
Client customization
City-specific
Dashboard driven
Travel alerts
Health alerts
Visa alerts
Cultural assessment
Navigation across devices
User-specific learner toolkits
E-learning
Team creation and tracking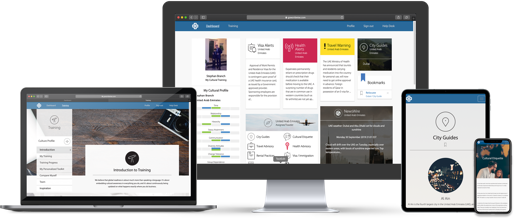 Let's Talk
Contact us today to learn how WTR can help you transform your workforce by aligning Intercultural with our Leadership Development and Diversity, Equity and Inclusion solutions.
Contact Us