Design and deploy leadership development solutions to build leadership capability.
Organizations must create sustainable leadership development solutions both in terms of systemic and individual development to accelerate the growth of their leaders at different levels in the organization. These solutions and programs need to work to measurably increase business results by helping to develop leadership capabilities.
Leadership Development Solutions
Our broad spectrum of leadership development solutions focuses on all levels of leaders across the organization:
Executive Coaching - Our executive coaches provide one-to-one professional coaching to executives with the purpose of identifying goals, themes and actions to reach their outcome. The coaching process typically includs 360 feedback, assessments and stakeholder interviews.
Inclusive Leadership Coaching - Our coaching solutions help build capability of leaders to foster a work environment in which all individuals are treated fairly and feel valued. They further build capability of leaders to recognize their own assumptions, biases, and beliefs based on perceptions influenced by their background, cultural environment and personal experiences.
Group Coaching - Our leadership coaches support developing a more in-depth understanding and building leadership competence while embedding group coaching for managers and leaders as part of their leadership development initiatives.
Leadership Development Programs - Our solutions are designed to enhance diversity, equity and inclusion initiatives including women leadership development programs, multi-cultural development programs and other leadership programs specific to your organization.
Advisory Services - Our services support the organization's change management efforts to accelerate the DEI goals, embed DEI in the culture of the organization and ensure alignment with the organization's overall business strategy.
Keynote Speaking - Our speakers lead a stimulating dialogue during senior leadership offsite or on-site meetings on various topics such as the role of leadership in augmenting DEI efforts and building globally inclusive cultures, etc.
Facilitation Services - Our facilitators design and facilitate virtual workshops for leaders to further your DEI initiatives on various topics such as fostering belonging, managing a global workforce, building globally inclusive cultures, inclusive leadership, and a global mindset, etc.
WTR Advantage:
Data analytics inform leadership development based on current workforce environment
Developing a long-term sustainable leadership pipeline for the organization
Enhancing leadership experience
Building global mindset across the organization
Coaching at individual & group level to scale leadership development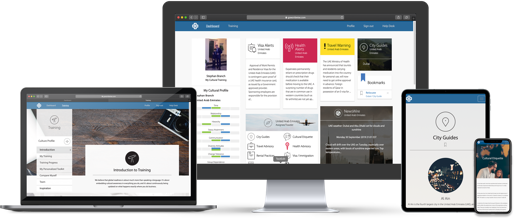 Let's Talk
Contact us today to learn how WTR can help transform your workforce by aligning Diversity, Equity and Inclusion with our Intercultural and Leadership Development Solutions.
Contact Us