Design and deliver customized solutions for more effective leadership, collaboration, team effectiveness, and team cohesion.
As we look at some of the macro trends in the work environment over the last few years, there is a significant increase in employees who work across multiple time zones and country cultures creating a multi-cultural virtual environment. Organizations are increasingly building geographically distributed teams to enhance their capabilities in supporting their global growth. As teams become more distributed, their shared assumptions and norms dissipate as the teams no longer work in the same physical space. This has led to fundamental changes in how work gets done. Leaders and teams now need to acquire key intercultural business competencies when doing business with different cultures in order to drive better business results.
World Trade Resource offers virtual-led and face-to-face, intercultural coaching programs for global leaders, work teams, assignees, and business travelers. These programs create success by building cultural competency during facilitated, interactive, coaching sessions. GoWorldWise, our trademarked digital learning experience, is leveraged to develop a deeper understanding of cultural differences within the team members and provide a more enhanced experience.
Our Intercultural solutions for global leaders, teams, and assignees.
Intercultural digital learning - GoWorldWise (GWW), our trademarked digital learning experience, includes a fully configurable dashboard for nine cultural competencies necessary to drive success for global leaders and teams in over 40 languages.
Facilitated live or virtual coaching - Our bespoke intercultural coaching sessions for global leaders and teams drive success by building cultural competencies and just-in-time strategies that meet the challenges being experienced inside the business.
Team cultural debriefs - Team effectiveness and cohesion workshops based on the unique cultural profiles of each team member to support global leaders and teams who work in a global environment and with multicultural teams.
In addition, our intercultural development solutions can augment other priorities such as:
Supporting organizations that are transforming into global businesses
Building change leadership capabilities in global leaders and teams
Sharing external best practices in globally inclusive teams
Who Benefits:
Global Leaders and Teams
Individual effectiveness
Team effectiveness and cohesion
New leader assimilations
Global Assignees
Cultural Integration and onboarding
Assignee assimilation
Ongoing support for the assignee and family
How Participants Benefit:
Improve global team and leadership skills
Develop competencies for global work teams
Increase knowledge at the local level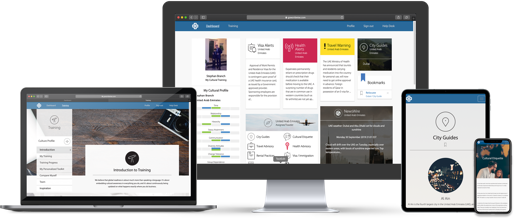 Let's Talk
Contact us today to learn how WTR can help transform your workforce by aligning our Intercultural, DEIB, and Leadership Development Solutions.
Contact Us