SERIES II SESSION 3:
Exploring the Dimension of Diversity Through Data and People:
Transforming Our WORKPLACE
Date: May 13, 2021, 11:00 am – 12:00 pm EST
Since the 1960s, organizations have been reporting data on race and gender via the EEOC and AAP to help drive informed decisions and set policy. We display data in a binary way – black or white, male or female, gay or straight, old or young, wealthy or poor. Yet today, we talk about living in the "age of data." We may know how many blacks or women under the age of 23 live in a particular country, but there is a lot more that shapes diversity. Even with the concept of intersectionality, which describes two-dimensions, such as black and female, it is not easy to find research and data. It is nearly impossible to find data once the dimensions of diversity become even more complicated, such as black and female and gay and GenY.
Join us for JUSTWise Talk Series II that explores the framework for discussing and measuring people's complex multi-dimensions today. If we do not have the framework, how are corporations and policy setters creating fact-based and data-based policies and programs? And how do we ensure that the people with converging dimensions are being represented and understood?
In this session, we will have an interactive discussion with organizational leaders who leverage data and storytelling to shape today's workplaces and readying them for the future. From recruitment to retention and more, learn how organizations ensure high levels of engagement from marginalized talent.
We will:
Discuss how the events of 2020, including Black Lives Matter, a Pandemic, and the election of Joe Biden, have shaped our workplaces in 2021 and beyond
Explore what organizations are doing to embrace the multi-dimensions of talent and drive towards equity and inclusion
Understand how you use data and storytelling to drive your employer brand and engagement
Share best practices that are shaping the way we attract and retain talent
Featured Speakers: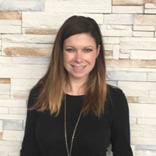 Kate Klingman-Velardo
Director, Employer Brand & Marketing, ADP
Kate Klingman-Velardo is the Director of Employer Brand and Marketing for Tech Talent at ADP. Having come from a traditional marketing background focusing on B2B Marketing and Lifecycle Marketing, Kate made the transition to Employer Brand/Recruitment Marketing in 2017. Since then, Kate has launched employer branding for three Fortune 500 organizations and recently co-launched the Tech Talent brand for ADP. The Tech Talent Launch was recognized by Rally as "Best Employer Brand Launch for 2021". Kate has served as a Board Member of the Talent Marketing Board Organization, has been featured on the "Employer Branding Podcast," and has spoken on panels for the CandE's.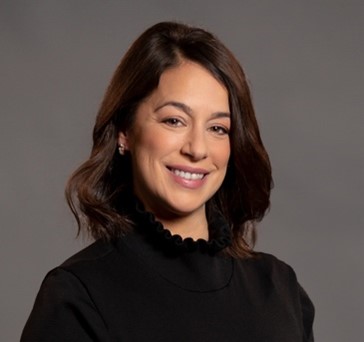 Tanya Reu-Narvaez
Chief People Officer, Realogy
Tanya Reu-Narvaez serves as chief people officer for Realogy. Promoted to this role in January 2021, Reu is responsible for all aspects of the employee experience, including diversity & inclusion, engagement, talent management, and compensation and benefits for the Realogy enterprise. She serves on Realogy's Executive Committee and reports to Realogy CEO Ryan Schneider.

Reu has served Realogy for 18 years and, prior to her role as chief people officer, was senior vice president of Human Resources for the Realogy Brokerage Group (RBG) and Realogy Franchise Group (RFG) business units, which include franchise and company-owned brands such as Better Homes and Gardens®, CENTURY 21®, Coldwell Banker®, Corcoran®, ERA ®and Sotheby's International Realty®. While in this role, she also held HR leadership responsibility for Realogy's core businesses and led a comprehensive, results-driven HR function that focused on strategic talent initiatives to drive business objectives.

Reu has led diversity & inclusion efforts for the RBG and RFG business units and is a founding member of Realogy's Diversity & Inclusion Council. She oversees Realogy's partnerships with professional diversity organizations, including the National Association of Hispanic Real Estate Professionals (NAHREP), the Asian Real Estate Association of America (AREAA), the LGBTQ+ Real Estate Alliance, the National Association of Real Estate Brokers (NAREB) and woman.

She is a current member and former chair of NAHREP's Corporate Board of Governors and is a former national board member of AREAA and Big Brothers Big Sisters of Northern New Jersey.

Reu has received numerous accolades throughout her career, including NAHREP's inaugural Ernest J. Reyes Founders Award for her work in advancing Hispanic homeownership. She has also been included in the Top 20 Women of Influence in Housing list published by HousingWire and was named a Woman Worth Watching by the Profiles in Diversity Journal.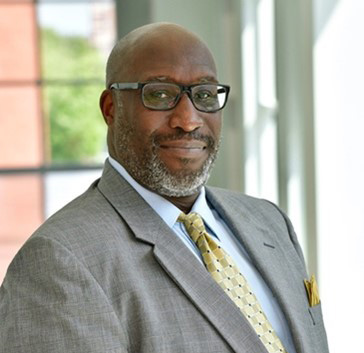 Patrick F. McKay
Stanley and Franny Wang Professor of Human Resource Management, Temple University
Patrick F. McKay, PhD., is the Stanley and Franny Wang Professor of Human Resource Management in the Fox School of Business at Temple University. Dr. McKay received his Ph.D. in Industrial-Organizational Psychology in 1999 from the University of Akron. He is a member of the Society for Industrial and Organizational Psychology, Academy of Management, and the Personnel/Human Resources Research Group. Dr. McKay has been recognized as a Fellow of the Society for Industrial and Organizational Psychology. His research interests include demographic disparities in worker outcomes, diversity, diversity climate, organizational demography, worker attitudes and retention, and job- and organizational-level performance. Dr. McKay has 39 in-press or peer-reviewed articles in respected publications such as the Journal of Applied Psychology, Journal of Management, Organizational Behavior and Human Decision Processes, Organization Science, and Personnel Psychology, and has published ten invited book chapters and/or journal articles. His research has received awards from the Academy of Management's Gender and Diversity in Organizations Division, including the 2007 Dorothy Harlow Distinguished Paper Award and the 2009 Saroj Parasuraman Outstanding Publication Award. Dr. McKay is a former Associate Editor for the Personnel Psychology and International Journal of Human Resource Management and currently serves on the editorial boards of the Journal of Applied Psychology and Personnel Psychology.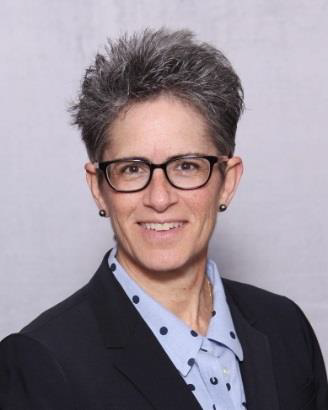 Panel Moderator
Patricia A. Lee
President & Founder, P.A.L. Coaching & Consulting
Patricia A. (Patti) Lee is President & Founder, P.A.L. Coaching & Consulting, dedicated to driving performance through engagement. Specifically,
Coaching of hi-potentials, diverse talent, and teams to achieve top performance and potential; and, through career transitions.
Providing high impact solutions in human resources, organizational effectiveness, learning & leadership development, diversity & inclusion, change and culture.
Ms. Lee has more than 25 years of values-based progressive global human resources experience. Most recently, she served as executive vice president, global learning & development and chief social responsibility officer for Wyndham Hotels & Resorts, where she was responsible for team member and franchisee learning, business transformation and events management as well as the evaluation and fulfillment of global talent management strategies. She worked closely with senior management to develop, deliver, and promote "next" practices, diversity and inclusion, leadership coaching, people development, training, and performance management while focusing on building an award-winning great culture. Ms. Lee has also been responsible for team member engagement, analytics, philanthropy, merger and right-sizing activities, sustainability, and succession planning, among many other initiatives focused on productivity and engagement.
Prior to that, she served as senior vice president, human resources and chief diversity officer for Wyndham Worldwide, where she was responsible for corporate human resources, enterprise human resources strategy, talent acquisition, leadership education, organizational effectiveness, and diversity & inclusion, garnering the #24 spot in DiversityInc listing. Prior to this role, she was vice president, organizational effectiveness at RCI, another Wyndham company, where she championed "Topgrading," aligning talent with business imperatives. Prior to joining RCI, Ms. Lee served as vice president, human resources for Liberty Travel and GOGO Worldwide Vacations Inc, where she obtained proven results in the areas of organizational capability, learning & development and employee relations. In addition, Ms. Lee spent 12 years at Unilever Bestfoods North America, where she held a variety of human resources positions including human resources; organizational capability; staffing, training and development; and, compensation. She began her career with KPMG Peat Marwick.
Ms. Lee is a member of the N.J. State Advisory Board of Education at Rutgers University and also serves on the Board of Trustees at NewBridge Services, Inc. leading their Governance Committee. As a former Board Member and Board President for Jersey Battered Women's Services (JBWS), she is now serving in an advisory capacity for JBWS after raising more than $1.2M in less than 6 months for their capital campaign. She was a member of both the International Tourism Partnership and the Morris County Chamber of Commerce, serving on the Board of Directors.
A recognized expert, Ms. Lee has been a featured speaker in Hotel Management News ("View From the Top: 2020 Vision on Leadership", 4/2020) and named one of the Most Influential Women of the Year, 2018 and 2019. She delivered the commencement address as the Keynote for Rutgers University, School of HR Management & Labor Relations, Piscataway, NJ celebrating the 25th graduating class in 2019. She has received the Humanitarian of the Year Award from JBWS, Exemplary Leadership from Morris County as well as the Most Distinguished Service Award from The Senate and General Assembly of NJ.
Ms. Lee holds a Bachelor's degree in Classics from Lehigh University in Bethlehem, Pa. and a Master's degree in Human Resource Management and Labor Relations from Rutgers University in New Brunswick, N.J. She also received executive Master's degrees from Rutgers University and Wharton School of Business in Philadelphia, Pa. A New Jersey native, Ms. Lee lives in West Caldwell with her wife of 30 years, Marie, and their rescue cat Nikki.