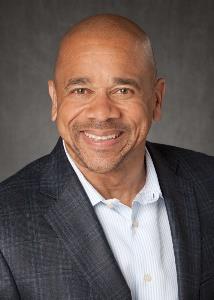 Bob Lockett
Bob is currently the Chief Talent Officer at ADP. In this role, Bob is accountable for the Talent Strategy. This includes senior executive hiring, succession planning, leadership development, performance management, associate engagement, organization design, executive coaching, assessments and accelerating the organization's performance.
Prior to being the Chief Talent Officer, Bob was the Division Vice President, Head of Human Resources, for the small to mid-size business portfolio at ADP. In this capacity, Bob oversaw the HR strategy for two business units, Small Business Solutions (SBS) and Human Resources Outsourcing (HRO), a professional employer outsourcing organization.
Bob's corporate career spans over 20 years with several top tier companies. Prior to ADP, Bob was the Senior Vice President/Head of Human Resources at Harland Clarke; Vice President, Talent Management at First Data; HR Executive at USAA; Director, Human Resources at Limited Brands (Bath& Body Works, Express); Director, Player Services at Harrah's Casino; Senior Group Manager, HR at Frito Lay, and Executive Senior Partner at The Lucas Group. He has led multiple HR Centers of Excellence (Talent Acquisition, Talent Management, Employee Relations and HR Business Partners) throughout his career.
Prior to his corporate career, Bob served as a field artillery officer in the US Army for 9 years. He commanded an artillery unit in Germany and is a Desert Storm veteran.
Bob is a graduate of the United States Military Academy at West Point and earned an MBA from the University of Texas at Dallas.
In his community, Bob sits on the board of directors for the Johnny Mac Soldiers Fund, coaches little league sports, is a lifetime member of the VFW, The American Legion, and the National Black MBA Association.