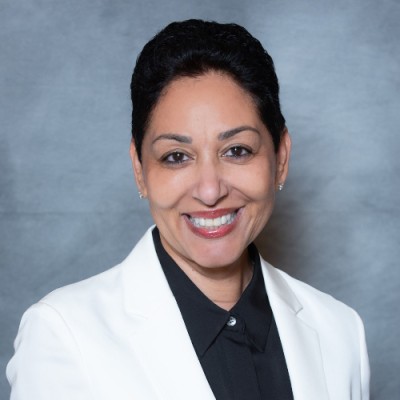 Gerri Mason Hall, Chief Diversity, Inclusion & Social Responsibility Officer is a recognized thought leader, strategist and voice for Inclusion. At Sodexo, she recently assumed responsibility for driving the Better Tomorrow Plan in the Americas, covering over 250,000 employees in 9 countries. In addition to setting the agenda for developing and maintaining an inclusive environment for our diverse teams, she leads the focus on Sustainability for North America. For the past 5 years, she led the people function for North America where she inspired and empowered over 160,000 employees to achieve their potential and company objectives. She is committed to creating an environment where all feel valued and have the resources and support to fully engage in Sodexo's quest to be the global leader in Quality of Life services. With €20.2 billion ($22.2 billion) in annual revenue and 460,000 employees, Sodexo is the 19th largest employer in the world.
Augmenting her commitment to Inclusion and advancing the underserved, Gerri is a member of the UNCF Board and sits on its Audit Committee. Gerri is a long-standing member of the Sodexo Stop Hunger Foundation and has been Chair of the Board for two years. She also sits on the Board of the Congressional Hunger Center.
Gerri is a sought – after speaker and expert in the areas of Inclusion & Equity, Human Resources and Corporate Responsibility. A graduate of Vassar College and the George Washington University National Law Center, Gerri held several appointments in both the federal and District of Columbia governments. Gerri is a native of Washington, DC and actively involved in her community. She is a member of the Executive Leadership Council and the Links, Inc.