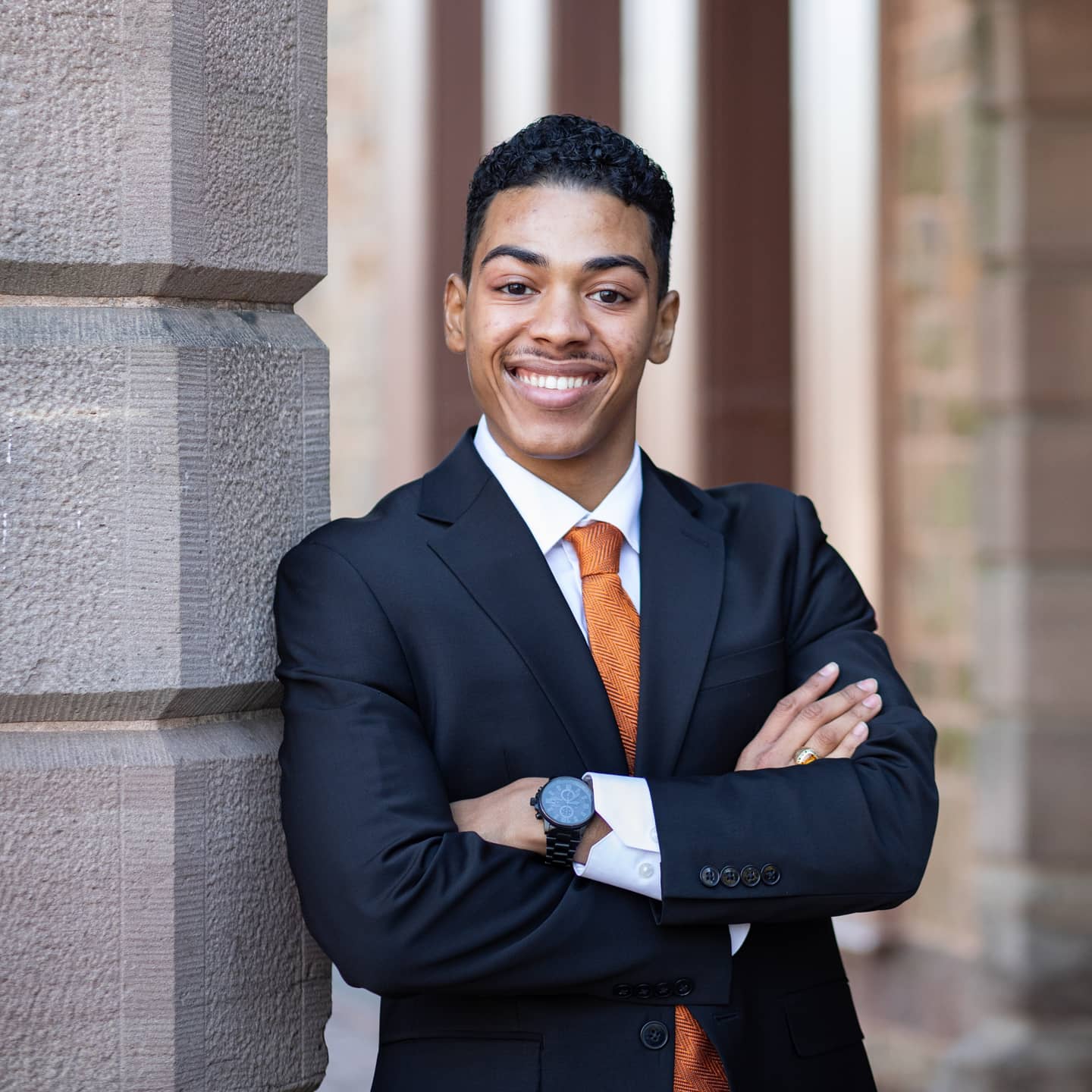 Jordan Thomas
Rhodes Scholar, Chief of Staff to Ray Chambers, and Portuguese-American Leadership Council of the United States (PALCUS) Board of Directors
Jordan is a 2018 graduate of Princeton University, where a successful academic career culminated in such distinctions as Summa Cum Laude, Phi Beta Kappa, the Myron T. Herrick Thesis Prize, and a 2018 Spirit of Princeton Award. At Princeton, he concentrated in Public and International Affairs; he received dual certificates in Portuguese Language and Culture and in African American Studies; and he focused his academic coursework on poverty, inequality, and social mobility. Jordan is particularly interested in the role that law, public policy, and high-quality education play in expanding access and opportunity for disadvantaged populations. In addition, he has a strong interest in impact investment, urban economic development, and the ways in which the power of capital can be harnessed for social good.
As one of 32 American students selected from a pool of over 2,500 applicants to receive a 2018 Rhodes Scholarship -- the first Rhodes Scholar in the history of the Newark Public Schools system -- Jordan completed a year of postgraduate study at the University of Oxford. He spent this year pursuing a Master's degree in Evidence-Based Social Intervention and Policy Evaluation.
Jordan is currently serving as Chief of Staff to philanthropist Ray Chambers, supporting a range of impact initiatives that span the work of Wesray Social Investments LP, the MCJ Amelior Foundation, and Mr. Chambers' role as the WHO Ambassador for Global Strategy. At the conclusion of this role, Jordan will enroll at both Yale Law School and Harvard Business School for a unique JD/MBA dual degree between the two institutions. Ultimately, he intends to engage in work that most directly promotes equal opportunity, social mobility, and justice for all.