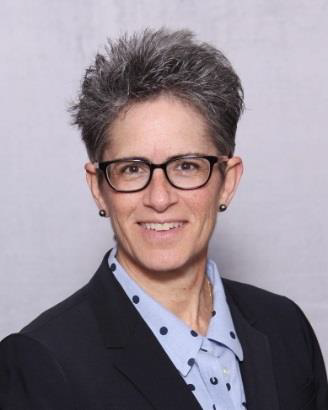 Patricia A. (Patti) Lee is founder of P.A.L. Coaching & Consulting, dedicated to driving performance through engagement. Specifically,
Coaching of hi-potentials, diverse talent, and teams to achieve top performance and potential; and, through career transitions.
Providing high impact solutions in human resources, organizational effectiveness, learning & leadership development, diversity & inclusion, change and culture.
Ms. Lee has more than 25 years of values-based progressive global human resources experience. Most recently, she served as executive vice president, global learning & development and chief social responsibility officer for Wyndham Hotels & Resorts where she was responsible for team member and franchisee learning, business transformation and events management as well as the evaluation and fulfillment of global talent management strategies. She worked closely with senior management to develop, deliver, and promote "next" practices, diversity and inclusion, leadership coaching, people development, training, and performance management while focusing on building an award-winning great culture. Ms. Lee has also been responsible for team member engagement, analytics, philanthropy, merger and right-sizing activities, sustainability, and succession planning, among many other initiatives focused on productivity and engagement.
Prior to that, she served as senior vice president, human resources and chief diversity officer for Wyndham Worldwide, where she was responsible for corporate human resources, enterprise human resources strategy, talent acquisition, leadership education, organizational effectiveness, and diversity & inclusion, garnering the #24 spot in DiversityInc listing. Prior to this role, she was vice president, organizational effectiveness at RCI, another Wyndham company, where she championed "Topgrading," aligning talent with business imperatives. Prior to joining RCI, Ms. Lee served as vice president, human resources for Liberty Travel and GOGO Worldwide Vacations, Inc. where she obtained proven results in the areas of organizational capability, learning & development and employee relations. In addition, Ms. Lee spent 12 years at Unilever Bestfoods North America, where she held a variety of human resources positions including human resources; organizational capability; staffing, training and development; and, compensation. She began her career with KPMG Peat Marwick.
Ms. Lee is a member of the N.J. State Advisory Board of Education at Rutgers University and also serves on the Board of Trustees at NewBridge Services, Inc. leading their Governance Committee. As a former Board Member and Board President for Jersey Battered Women's Services (JBWS), she is now serving in an advisory capacity for JBWS after raising more than $1.2M in less than 6 months for their capital campaign. She was a member of both the International Tourism Partnership and the Morris County Chamber of Commerce, serving on the Board of Directors.
A recognized expert, Ms Lee has been a featured speaker in Hotel Management News ("View From the Top: 2020 Vision on Leadership", 4/2020) and named one of the Most Influential Women of the Year, 2018 and 2019. She delivered the commencement address as the Keynote for Rutgers University, School of HR Management & Labor Relations, Piscataway, NJ celebrating the 25th graduating class in 2019. She has received the Humanitarian of the Year Award from JBWS, Exemplary Leadership from Morris County as well as the Most Distinguished Service Award from The Senate and General Assembly of NJ.
Ms. Lee holds a Bachelor's degree in Classics from Lehigh University in Bethlehem, Pa. and a Master's degree in Human Resource Management and Labor Relations from Rutgers University in New Brunswick, N.J. She also received executive Master's degrees from Rutgers University and Wharton School of Business in Philadelphia, Pa. A New Jersey native, Ms. Lee lives in West Caldwell with her wife of 30 years, Marie, and their rescue cat Nikki.