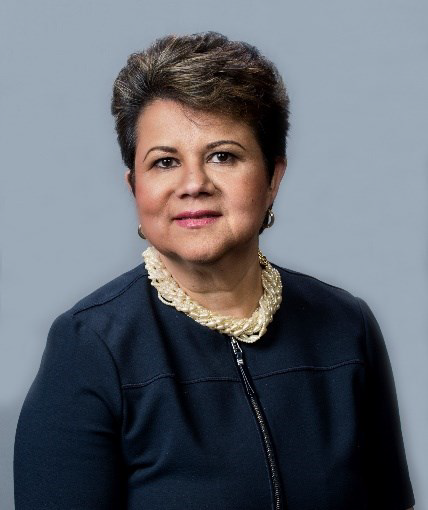 Rita Mitjans
President, BizGuru LLC
Rita Mitjans is a senior executive with a track record of building businesses and improving team performance. She works with private, public and non-profit organizations on a variety of topics including Diversity, Equity & Inclusion strategy, leadership development, employee engagement, communications and sustainability initiatives. Rita combines over 35 years of successful business experience with a results-oriented, pragmatic and direct approach that enables her clients to achieve their personal and professional goals. She brings broad and deep expertise in strategy, marketing, finance and human resources to her work as a consultant and coach. Among her standout strengths is her ability to meet clients where they are and to offer ways to swiftly enhance their value, influence and brand.
Most recently, Rita served as Chief Diversity & Corporate Social Responsibility Officer for ADP where she developed the company's global diversity, inclusion and corporate social responsibility strategy. By implementing integrated, systemic changes to the company's talent processes and policies, ADP achieved significant increases in women and minorities in executive leadership, 8-points and 7-points respectively; and a top 3 industry ranking for diversity.
Rita also developed the company's sustainability program, including publishing the company's first Corporate Social Responsibility Annual Report and improving the company's rankings with sustainability rating agencies such as CDP, ISS and MSCI. She increased the impact of the ADP Foundation, resulting in a 300% increase in employee and corporate giving and introduced a global employee hardship program.
Prior to this role, Rita held senior leadership positions in marketing, strategy and business development at ADP, Deutsche Bank and Bankers Trust. She serves on the Advisory Board of World Trade Resource, Inc., Big Brothers Big Sisters of Essex, Union & Hudson Counties and served as a Trustee of the ADP Foundation, the Foundation Board for New Jersey City University and Leadership New Jersey.
Rita holds a master's degree from Harvard Business School and a bachelor's degree, summa cum laude, from St. John's University. She completed the Lee Hecht Harrison Coaching Certification program and was named a Top Executive in Diversity by Black Enterprise® in 2015, 2016, 2017 and 2018.